Rebel Call
This game was created for Ludum Dare, you can see the results and feedback over on the Rebel Call Ludum Dare page!
A simple little top-down, stealth/adventure game set in an totalitarian society.

Your job is to spread the word and fuel a rebel uprising, smash the state and free the people. However, by revealing your identity as a rebel, you are exposing yourself to the authorities. Here lies the complication; the citizens are fickle souls, and if you don't keep them reassured, they will soon turn you in. Therefore, your mission is to spread the message with all of the citizens in a district without any losing faith in your cause.

Track down every citizen and influence them to clear the level. Don't leave civilians for too long, or they will become nervous and report you. Stay away from soldiers - they're armed, you aren't.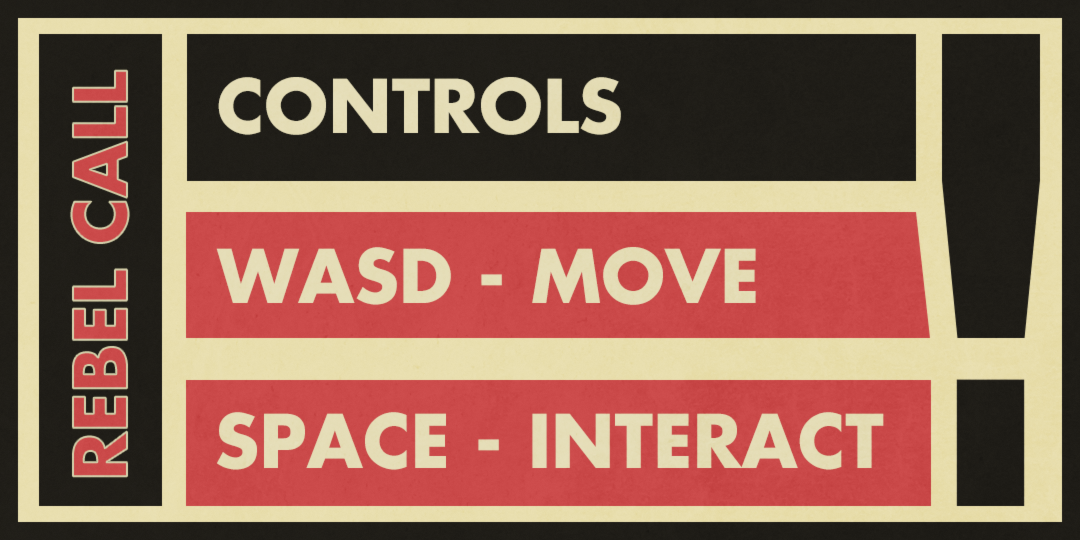 It's worth noting that gamepad controls are available (if a little buggy).

Engine: Construct 3
Art: Adobe Photoshop
Audio: Adobe Audition, Bosca Ceoil, LabChirp, BFXR
Notes: Notepad

Everything - Sean Noonan
A game made in 48 hours for Ludum Dare 40.