iDENT
iDENT - GMTKJam 2021 Results!
---
Hello, Sean here! I thought it was worth sharing the game jam results for iDENT...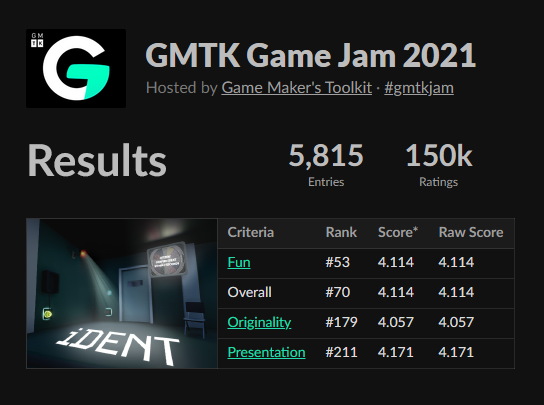 Not bad, right?
Better than last year, and what's more, we made it into the GMTK Game Jam video (though blink and you'll miss us). iDENT is shown briefly before the end of the video. Some great games this year!

Thanks to everyone who played and rated iDENT, it was cool to make a game that players enjoyed.
Hristo and I have been talking about how to continue the game after the jam, so watch this space!
Thanks again!
Files
iDENT - GMTK Game Jam
116 MB
Jun 13, 2021